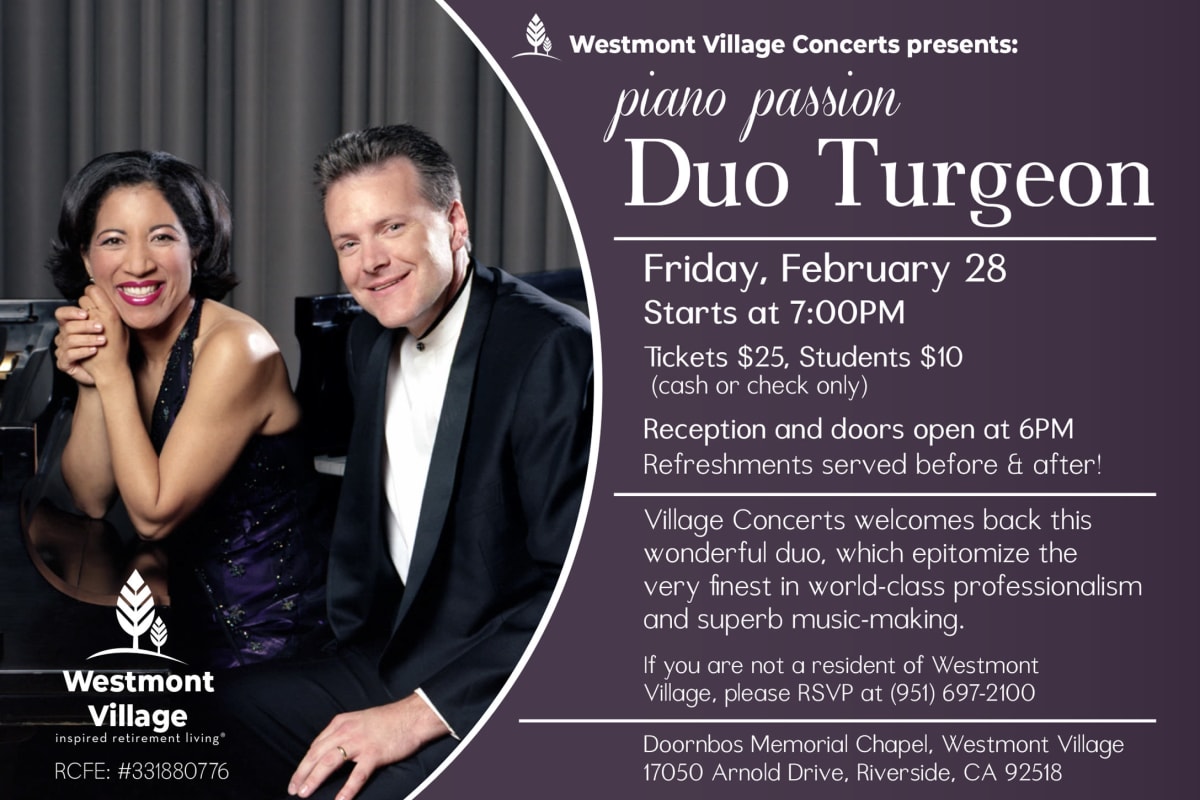 Westmont Village Concerts Presents:
Ed and Anne Turgeon, Duo Pianists!
Westmont Village Concerts welcomes back this wonderful duo from Canada. They epitomize the very finest in world-class professionalism and superb music-making. They have performed all over the globe, and have certainly endeared themselves to our audience. Their careers have taken them worldwide, with over 700 concerts performed, appearances on classical radio stations, television documentaries, and world premiers of works by noted composers.
Bringing the Community Together
The Westmont Village Concerts bring high quality chamber music to Riverside, and to the residents of Westmont Village. Much of the work and organization of the series is performed by volunteer residents. Founded by residents Vince and Marilyn Sanguinet, the concert series has been a part of the retirement community near March Air Force Base for the past 10 years.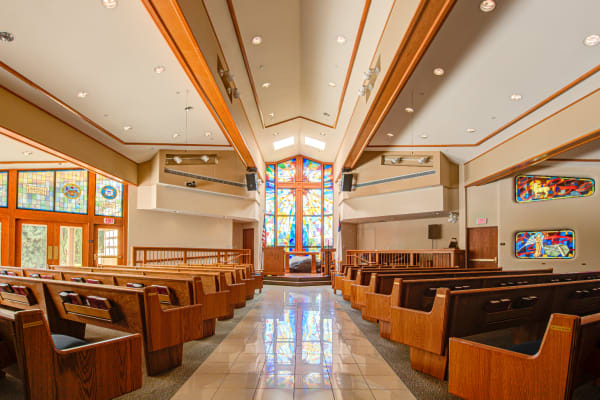 Upcoming Village Concerts: