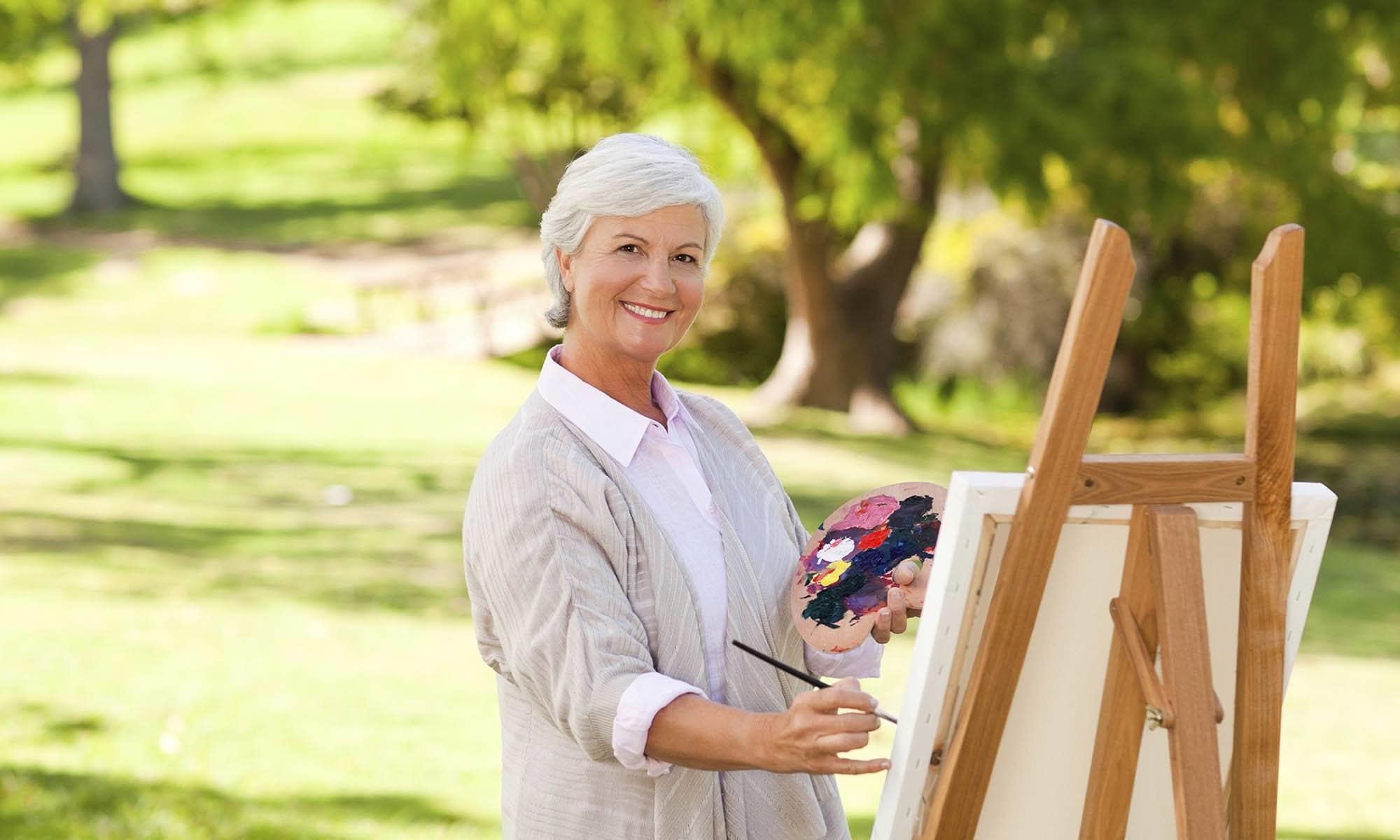 THE TERRACES SENIOR LIVING IN CHICO, CA
Come visit our newly opened Compass Rose Memory Care neighborhood!
Overlooking a peaceful, scenic lake in Chico, California, The Terraces is a one-of-a-kind independent, assisted living, and memory care retirement living community designed with your individuality in mind.
Our park-like, eleven-acre setting is at Sierra Sunrise Village in Chico, California, just north of Sacramento along the foothills of the beautiful Sierra Nevada Mountains. Discover a nearby weekly Farmers' Market, cafes, museums, theaters and more — perfect for a leisurely stroll and engaging activities.
ENJOY WHAT YOU WANT, WHEN YOU WANT.
Arts, Crafts & Culture - The Terraces offers an endless array of activities to stimulate, challenge, enlighten and enjoy.

Fitness & Clubs - At The Terraces, there's always something going on. You'll even be inspired to try new things like aqua aerobics, Tai-Chi and more.

Lifelong Learning - Keep your mind active and sharp by taking advantage of a stimulating array of courses and activities offered at The Terraces.
YOUR STYLE, YOUR CHOICES.
Independent Living is ideal for residents who enjoy a more active life, but who appreciate all the little things we can handle for them.

Assisted Living at a Westmont® Living Senior Care community provides additional personalized services and care.

Memory Care is an individualized program, catering to each resident's specific needs and focusing on their unique skills and abilities to promote and maintain a richer, more fulfilling life.
Here, you can enjoy the freedom of Independent Living in The Lodge, the added convenience of assistance in The Inn Assisted Living Community, or our comfortable and secure community with 24-hour staff. Whatever your needs, you're sure to find just what you're looking for, with a host of amenities and activities to live an active and positive lifestyle. Enjoy a movie in the theater, find a good book to read in the library, join a workout group in the fitness center or water aerobics in the heated pool, or just enjoy a fine meal in the Lakeside Cafe. Whatever your likes you're sure to find it at The Terraces of Chico.
Why not come visit The Terraces for a tour and to learn more about our community? We'd love to show you just how enriching your future can be