Community Events
Join in on Westmont of La Mesa's activities! With a wide range to choose from, you're certain to find an activity you are passionate about.
SHARP Speaker Series 2022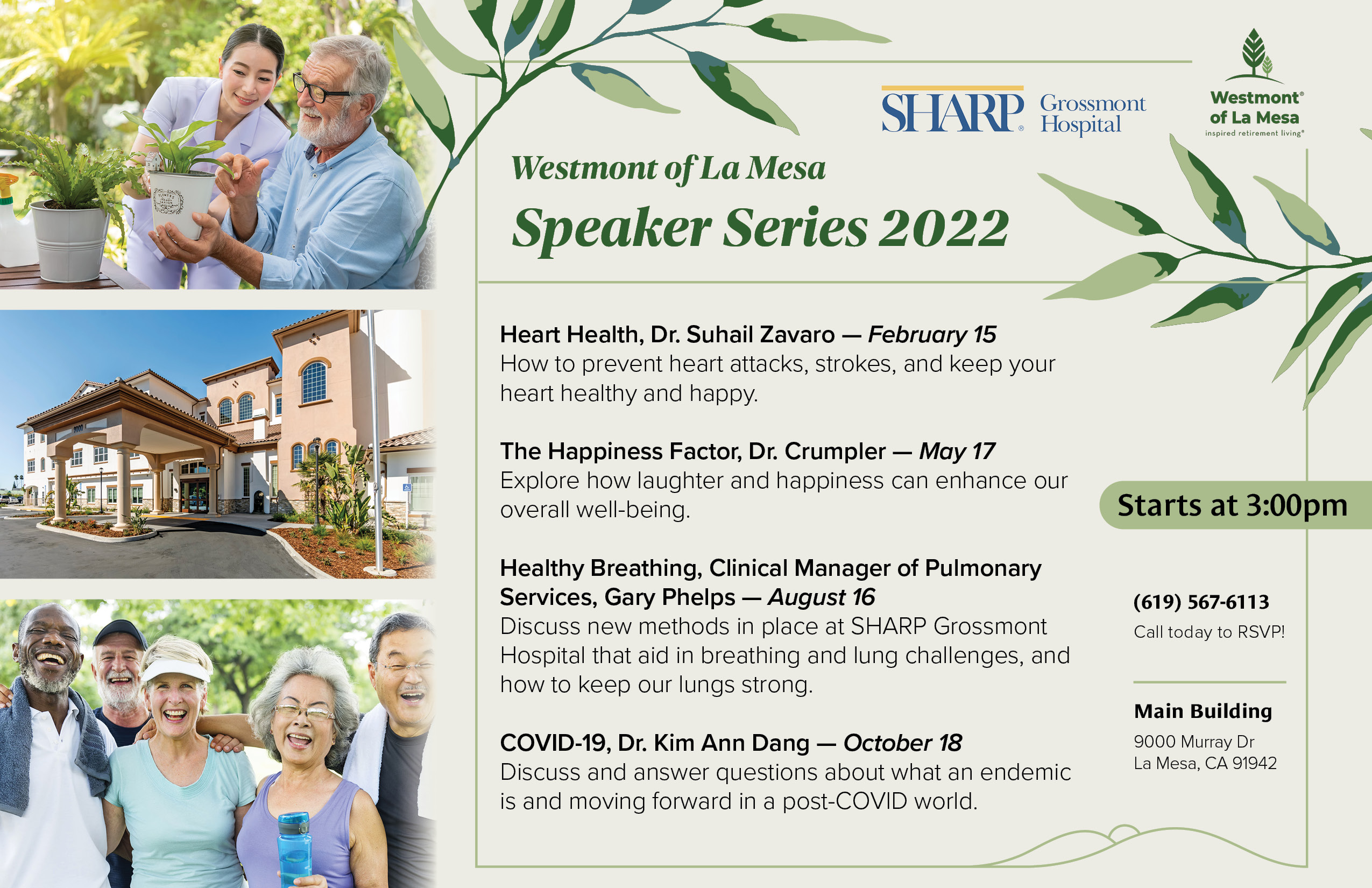 Westmont of La Mesa Speaker Series

Upcoming Events:

Heart Health, Dr. Suhail Zavaro - February 15
How to prevent heart attacks, strokes, and keep your heart healthy and happy.

The Happiness Factor, Dr. Crumpler - May 17
Explore how laughter and happiness can enhance our overall wellbeing.

Healthy Breathing, Clinical Manager of Pulmonary Services, Gary Phelps - August 16
Discuss new methods in place at SHARP Grossmont Hospital that aid in breathing and lung challenges, and how to keep our lungs strong.

COVID-19, Dr. Kim Ann Dang - October 18
Discuss and answer questions about what an endemic is and moving forward in a post-COVID world.