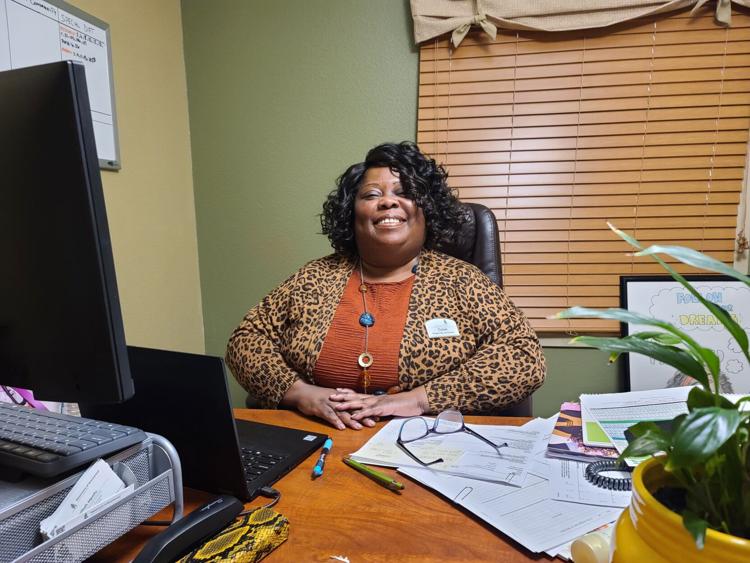 Choosing a place for senior loved ones when they can no longer reside at home safely can be tricky. I know firsthand how that can go, and when it came time to help my parents find a safe and loving place, I was a rookie. I was lucky to find wonderful people to help me, which enables me now to share information with others.
In 2013, I had the privilege of meeting a wonderful lady named Dolitah Mpofu who was working at The Commons in Antioch. Within moments, I was drawn to her outgoing and enthusiastic personality coupled with her genuine adoration of seniors. Her role on that job was more of an activities director but she did everything to ensure the safety and happiness of the residents living there.
Her story begins in her native South Africa where most of the country ranched for a living. She patiently explained to me that the culture she grew up in prepared her for the career path that she chose. In Africa, there are tribes that are like families. Your responsibility is to everyone in that tribe, and no one is left behind to fend for themselves.
Along with her own children, every child was considered hers and she shares her heart and financial support with all of them. Based on those traditions, one does not live only for themselves but for all, for the world.
Sounds like a great thing to me. Once the children are grown, the parents are considered "elders" but the children are always "kids," and the grandchildren are everyone's responsibility as well.
Mpofu came to the United States and went to college in Texas, smiling as she said she thought Texas would be similar to the ranches in Africa. While working to support herself and still sending part of those earnings back to her African family, she was working at a senior living facility. She had intended to be a lawyer but her exposure to the elders of her country sparked that love for seniors here, and she decided to take a different path than the law.
In 2010, she moved to California, saying that was a dream of hers since childhood. Her first job was as a memory care coordinator, and she was promoted to be enrichment director and mentor, training others in the company for that job.
After nine years and establishing a wonderful reputation in the field, she was offered the position of Resident Services Director of Westmont's Memory Care Unit, Compass Rose, here in Brentwood. Mpofu says there were no senior living facilities where she is from. Although dementia is not as prevalent, anyone who has any health issues is taken care of by the family. She says everyone needs love, good care and patience, and she treats every one of her residents like she would want her mother to be treated.
She wishes that schools would teach students at an early age about the basics of dementia and elder care. She says it doesn't matter how many college degrees you have. If your heart is full of compassion and you possess the desire to help our treasured seniors, this is a rewarding career path.
When my grandchildren were younger, before they went off to college, they spent many afternoons and weekends with my parents. They volunteered at several venues that made seniors smile, and I encourage all parents of young children to visit an assisted-living facility to share some joy.
My hat is off to Mpofu and all of the wonderful caregivers who have huge hearts for my senior peeps. Congratulations.
Original Article: https://www.thepress.net/features/columns/marla_luckhardt/senior-corner-westmont-of-brentwood-has-new-director/article_bfbcd932-a4f8-11ec-8d36-33222b55bee6.html