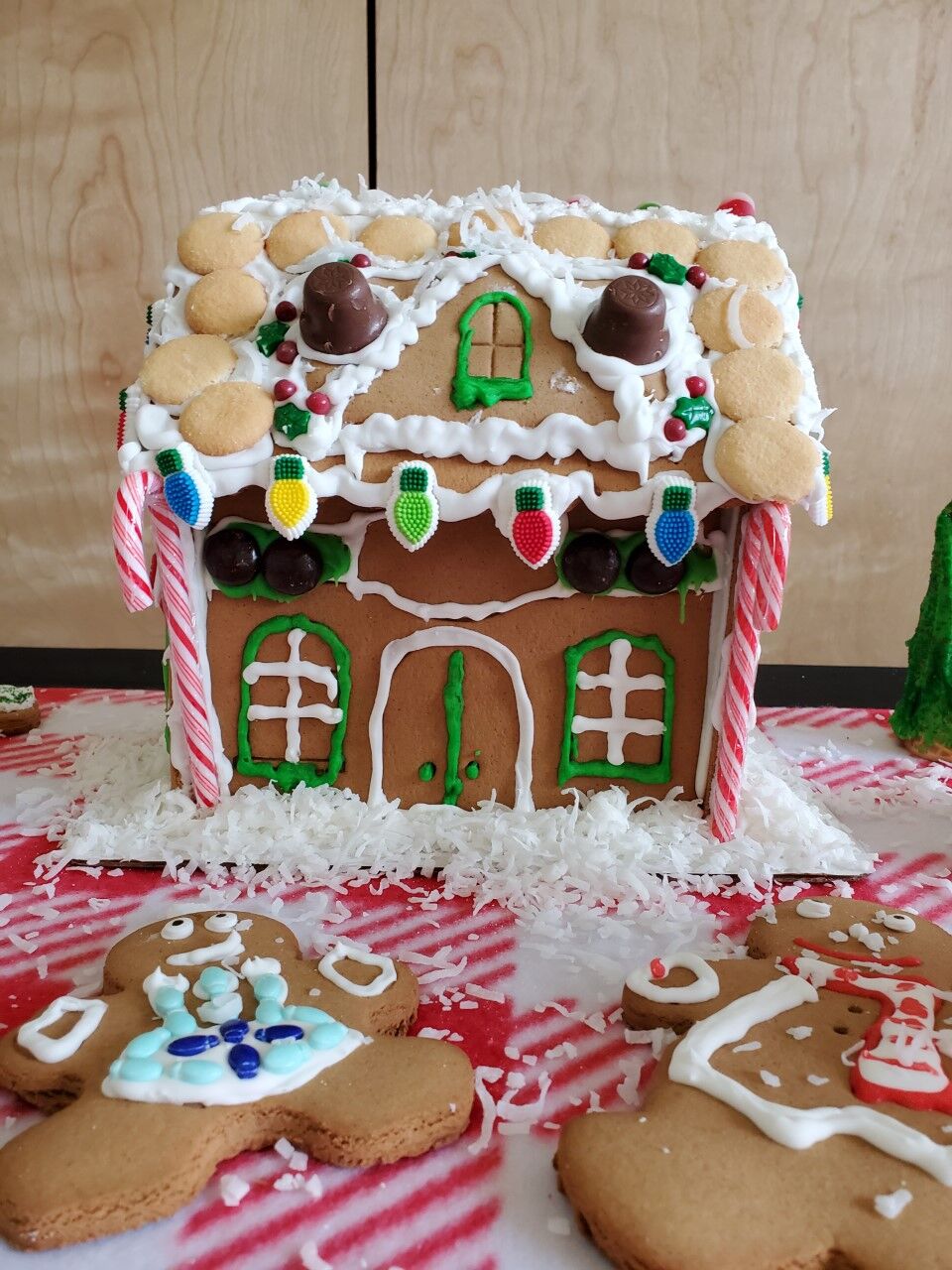 Lakeview Senior Living congratulates the team of Kathy Joy, Nancy Oksenholt and Renee Selvidge also known as The Three Wise Women as the winners of The People's Choice Award at the recently held Gingerbread House Auction. The fundraiser for Angels Anonymous took place earlier this month at the Lincoln City Cultural Center.
The gingerbread houses were on display for public viewing from the afternoon of Dec. 1 until the auction was held on Dec. 3. The winners were announced at the event after dozens of votes had been counted.
"We're very grateful to help Angels Anonymous and we're surprised and humbled that we won the People's Choice Award!" said Nancy Oksenholt, one of The Three Wise Women.
Second place was a tie between a gingerbread house "Under Construction" made by Mystery Elf #1 and Candy Cane Village created by Family Resource Home Care.
Third place was a tie between the gingerbread village with a train made by Girl Scout Troop #10143 and the gingerbread village with an ice-skating pond created by Signature Home Health &Hospice. Oregon Coast Today and various residents of Lakeview Senior Living also made gingerbread houses.
"Angels Anonymous were not able to host a Christmas tree auction again this year, so we decided to help them by planning the Gingerbread House Auction instead," said Jennifer Whitmyer, executive director, Lakeview Senior Living. "Overall, we raised $1,470 through this auction and we're super thankful to all of the participants who took part in the competition. We couldn't believe how much detail we saw in the construction of these gingerbread houses! And, in the spirit of neighbors helping neighbors, we want to thank everyone who purchased the gingerbread houses as well."
Angels Anonymous provides immediate and basic services to those in need in the greater Lincoln City area, while complimenting existing services. For more information on Angels Anonymous, their ongoing work with the victims of the Echo Mountain Fire, and how you can become involved, please call (541) 992-4625.
Original Article: https://www.thenewsguard.com/community/lakeview-senior-living-announces-winners-of-gingerbread-house-contest/article_e0e2e51a-5f5d-11ec-a32e-43d193433cb8.html