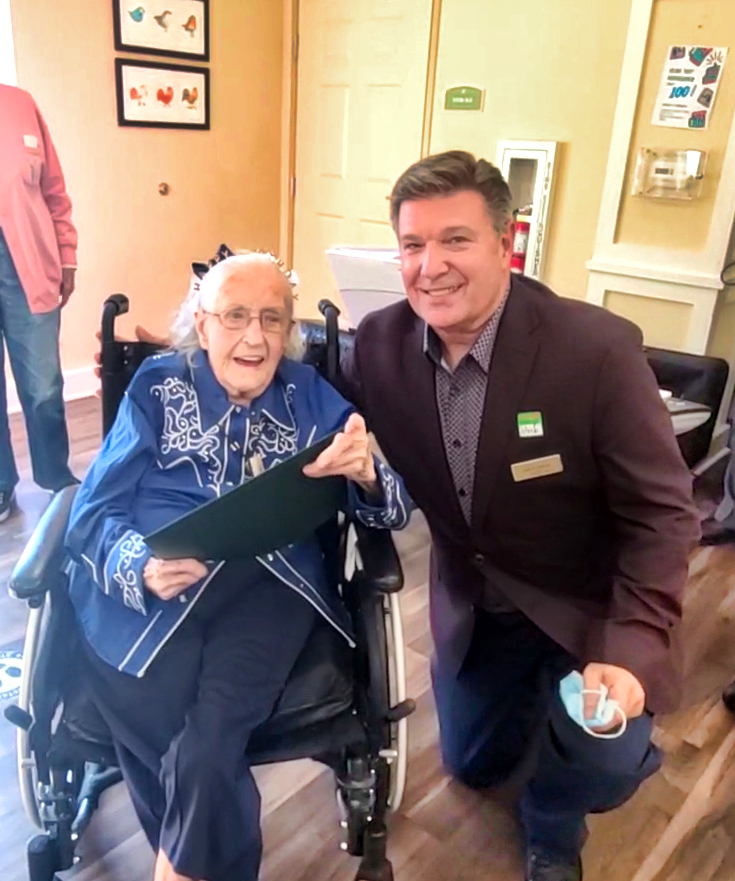 Velma "Skip" Bartholomew was celebrated with a Birthd
Each birthday is a blessing and more so if you are a centenarian. Local Brentwood resident Velma "Skip" Bartholomew was the "queen for the day" recently at Westmont of Brentwood senior living community where she has been living since October 2013.
According to Skip, "I am grateful to have a roof over my head, a bed to sleep in, and people who care for me." The community held a birthday party for residents and the City of Brentwood Mayor Joel R. Bryant stopped by and presented Skip with a Certificate of Recognition.
Velma or Skip was born in 1921 on a working farm in the village of Black Earth, Dane County Wisconsin. She fell in love with her first sweetheart Bart Bartholomew but soon after he left to serve in World War II. After he returned, the couple first moved to Texas and then chose to settle in Concord, California where they owned in several bars and restaurants. After her husband's passing she continued to live independently until moving into Westmont of Brentwood.
ay party and with a certificate of recognition from the Mayor of the City of Brentwood