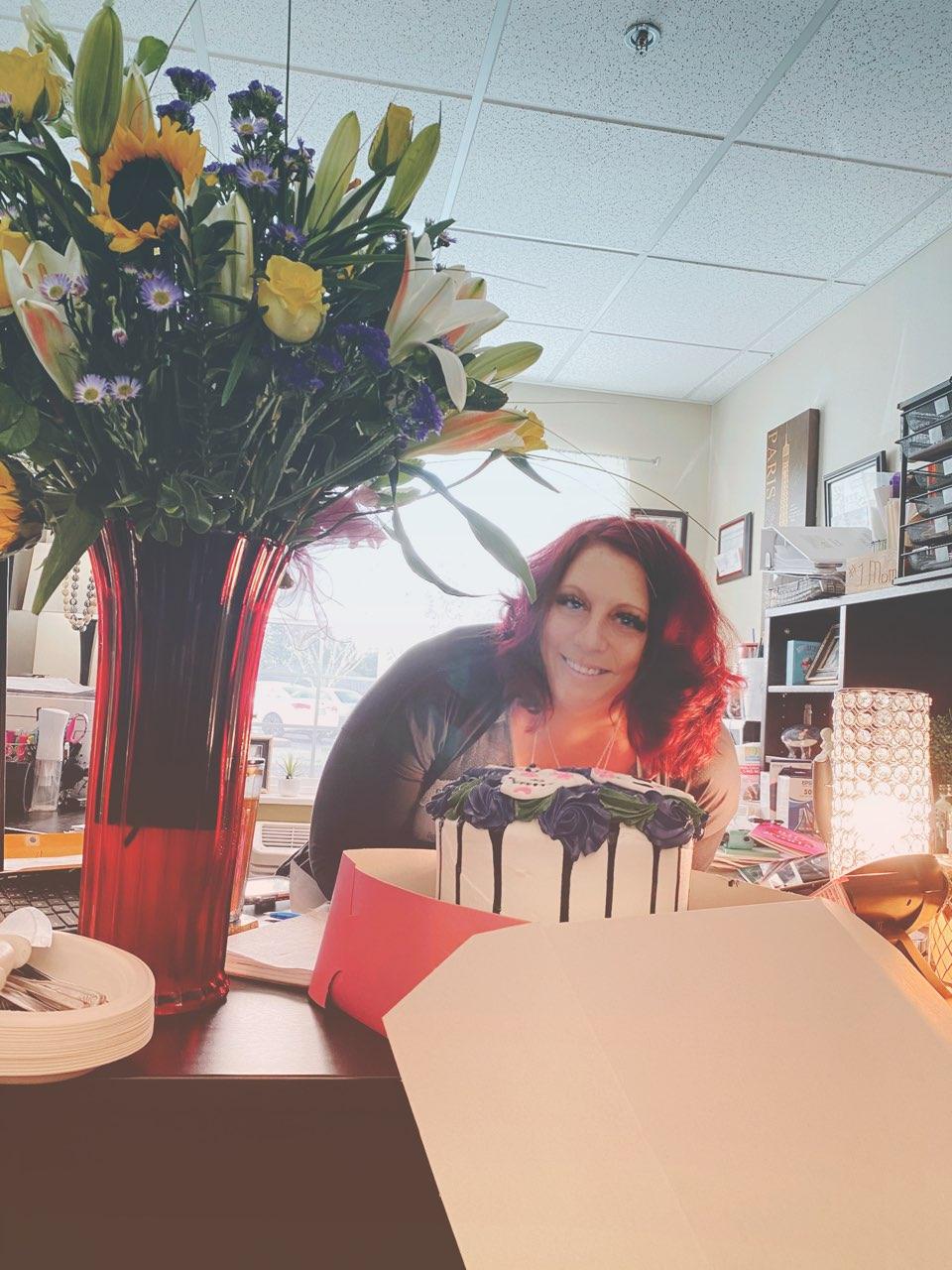 Lakeview Senior Living celebrates the two-year anniversary of Jennifer Whitmyer, Executive Director of the Lakeview campus.
"In senior care, it's important that the leadership is stable," said Whitmyer. "When you have so many elderly residents, so many family members, and so many staff, it's critical to have continuity of leadership. Otherwise, things might fall through the cracks."
Whitmyer came to Lakeview Senior Living February 19, 2019 with more than 10 years' experience in senior care. She has worked for different senior care companies but chose to work with Westmont Living, the mother company of Lakeview, to get more hands-on in the life of the community.
"Every senior care community has its own personality and so does every senior care company," said Whitmyer. "I chose Westmont Living because no one is too high up the corporate ladder to mop the floor or help a resident put their shoes on. It's the one-to-one contact and the family feel that drew me here."
Lakeview Senior Living has faced many challenges since Whitmyer took the helm.
"The COVID pandemic has been so hard on all of us, residents and staff alike," said Whitmyer. "We've really been forged into a family because we've had to rely on each other so much."
Lakeview Senior Living has held its first COVID-19 vaccine clinic with residents and staff receiving their first doses.
"Our second vaccine clinic is this month and we'll all be SO relieved! It's a baby step back to normalcy," said Whitmyer.
In the midst of trying to keep everyone safe during the pandemic, Whitmyer led her team when Lakeview had to evacuate during the Echo Mountain Fire.
"One hundred fourteen residents, plus pets, staff, and staff families. All of us were spread out in three hotels in Newport for several nights…we wouldn't have held it together without the help of so many good-hearted people…restaurants that fed us, colleagues that came and supported us in their professional capacity, volunteers who brought so many donations for our residents while we were there…it was such a beautiful outpouring of tangible compassion," said Whitmyer.
Whitmyer's passion for senior care started when her uncle was diagnosed with frontal lobe dementia. Whitmyer and her family could no longer care for him and her eyes were opened to the devastation that dementia could inflict on a person; her uncle was a San Diego Supreme Court judge with a brilliant mind and the change in even his little routines, like forgetting to shave, had an enormous impact on how much dementia takes from the whole family.
After touring several memory care communities, the family chose one and Whitmyer went to work there. She became a caregiver, helping her uncle and all the other residents.
"My Uncle was my reason for a complete change in my career," said Whitmyer. "He was so confused…he knew his mind was going so I stayed with him. He married my husband and I…how could I leave him alone?" After a year and half, she realized she wanted to run her own building and make things better not for the residents and their families. She made a promise to her aunt and uncle to not give up on creating the best possible environment for seniors. Whitmyer has a reputation for helping senior buildings overcome challenges and has also worked for a Health District, specializing in senior care, skilled nursing, and memory care.
"This is what I want to do with my life," said Whitmyer. "It's all about the community; you can't have a successful senior living community without the larger community, and we are so thankful for our amazing care partners here. Our local medical professionals, Pacific West Ambulance, North Lincoln Fire & Rescue, Samaritan North Lincoln Hospital, and so many others are involved in our success and I'm personally grateful for each one who brings their best to Lakeview when they serve our residents."
Lakeview Senior Living offers independent living, assisted living, and memory care. Lakeview is one of the larger employers in North Lincoln County and is a Westmont Living community. For questions or more information call 541-921-8923.
Original Article: https://www.thenewsguard.com/community/lakeview-senior-living-celebrates-executive-director/article_5dc2cd0c-7161-11eb-a26e-534da8f04b17.html